Minnesota Cabin Trust Seminars are about saving the one piece of property you want to stay in the family. If your kids have fought over pizza toppings, imagine what will happen when you're not there to referee fights over the family cabin. Cabin Trusts keep your family from tearing itself apart over the family cabin when you're gone.
That's why Minnesota Cabin Trust seminars have become such an important part of Attorney Joel Mullen's focus.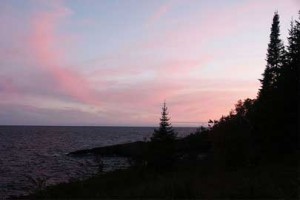 The Minnesota family cabin is the one piece of property that you want to stay in the family. It's chock full of family memories and peaceful weekends and it's important to keep those memories alive.
And the way to do that is to keep the family cabin in the family. But how do you do that? How do you keep siblings from fighting over the cabin?
How will they resolve issues over:
whether to sell the cabin
who has what rights to the cabin
who handles maintenance
who pays the bills
who gets the family cabin for the Fourth of July weekend this year
These and many other issues "pop up" when the family cabin is suddenly divided among many.
Joel Mullen's free Minnesota Cabin Trust Seminar answers these questions and more…
This is all about a brand new estate planning tool that can prevent all the problems that plague so many siblings when a family cabin is left to them. You've seen other families torn apart fighting over the family cabin. Don't let it happen to your children…
This is the tool you need to know about if you own a cabin…
Sign up for a Minnesota cabin trust seminar today or Contact Joel directly if you are concerned about what will happen to the family cabin when your children take it over.